It's Father's Day; and for the first time in almost 20 years today means something to me. I feel nurtured, loved, noticed and important. I initially wasn't going to share this experience because I wanted to save this moment for my heart. Like my own little secret, no one could observe or tamper with. The other day, my close friend asked me, "Am I tripping or has it been a long time since you released an article?" I replied to her by blaming me not writing on numerous things.
"Girl remember I was out of work, then I was traveling constantly? I also had writers block… blah blah blahhhh".
Hey friend, sorry for the bullshit!
Truth is, over the course of six weeks I have struggled with letting you guys in. I knew if I reacted too soon and wrote an article, I would have released a pathetic piece with lyrical tears and snot oozing—- dripping with despair. I truly needed time to process the giant ball of emotion festering in my spirit. I'm okay with sharing my shit in safe spaces. Gems For the Culture is my safe space.
Alas, I woke up yesterday pressed for it to be Father's Day and didn't understand why. I literally never gave a damn about said holiday as it relates to me. But this year was different.
Da Meat & Potata's:
On April 29, 2018, I saw my father's face for the first time in over a decade. I traveled 1,829 miles to visit him at a maximum security federal penitentiary. I remember the first time I ever visited a New York City Public School as a teen and was forced to practically disrobe in order to attend one of my best friend's ballet recitals. Sis, you would have thought I was Sasha Obama if you saw the hell I raised when asked to be searched.
Just imagine a max-security prison– and fuck ballet– I was going to see my dad, who I hadn't physically touched in 16 years.
With every door that closed behind me, as I proceeded toward the visiting quarters, I felt more spiritually in tune with my dad. I also felt myself suffocating. Smothered by a reality, that had existed for more than half my life, from a major distance. Distance meaning mileage, yeah sure… but more impactful: distance meaning denial.
I saw the glass booth and telephone provided for our [non-contact] visit. I realized how insane I must have been to rationalize my dad's absence, and love and support him with enough faith to believe I would be able to touch him again—-inside or outside of prison. It was at that moment I understood how strong faith in God must be in order to ignore what's presented, and believe you'll receive what you need. Ignoring the reality to the point where you aren't afraid, you aren't hopeless, you haven't given up, you smile and know that it'll eventually be okay. Regardless of life's confirmation of another outcome. Special kinda faith.
Without a doubt, my dad has 50 years in prison. He's only served 16. I am 29 years old. He is 50.
My faith in the thought and feeling that I deserved a present and active father in my life trumped my ability to connect with the reality that 1) I will be 62 years old upon his release, and more than half of my life will be experienced without him, and 2) should God have mercy on him, he will be 83 years old when the law allows him to hug me again.
The intensity of that sort of separation is worse than death. With death, there's a clear understanding. When a person dies, you know that you must figure out how to pick up your life and proceed in life without them. Incarceration is different. The heart feels the pain of death, but the mind tricks you into thinking you'll be okay because they're still here. You can't pick up an leave them, and the absence kills you for as long as their sentenced.
In retrospect, the only way for me to not have considered our separation a death, was to convince myself that he was coming home 'soon'. Even as an adult, that notion kept me above water. Guys, I tricked myself so much that despite receiving updated photographs of my father, I still imagined his face and features to be the 33 year old man I last saw in person.
Every picture I received of him, I'd say, "This is a bad picture! He looks different."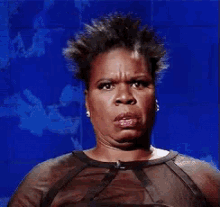 NO ASSHOLE!
HE'S AGING!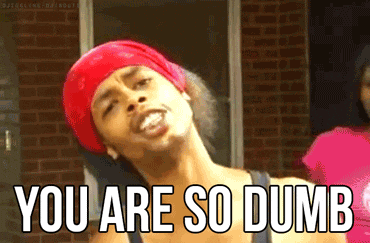 I saw his face… and he looked 50. My 16 years of hopefulness shattered because it only confirmed that life was moving on without him. So yeah, his own choices placed him this predicament. We're here now. What the fuck can we do but make it work, right?
All the years of report card requests and on time birthday cards. The celebratory letters and phone calls for scolding. The organizations that assisted with purchasing me gifts, signed 'From dad', on Christmas. Years of sharing laughs and secrets. The Black History lectures and constant motivation was all for this moment. The government gave no fucks about a 28 year old woman who needed her daddy to hold her in their first physical moment together, for all the tears he missed throughout her childhood. Even in his most vulnerable situation, with no control, he looked me straight in my eyes and consoled my soul. My hopefulness was immediately restored. He had built a woman who understood that the least important form of love is physical love. He loved me deeper than my flesh could handle and my soul was soothed. I needed that.
In these six weeks, I've vowed to never again disrespect our union by assuming that his presence is only represented by his physical body. I'm not waiting for his release to acknowledge his impact on my life. These years of mental, emotional and spiritual nurturing were not in vain. His fathering is magical.
Literally.
Above all, I deserve to be proud of that.
Happy Father's Day to the Bravest Man I Know!
Thanks for supporting me.
I love y'all.
JAH.