Jah randomly texted me a few weeks ago and asked me to write an article for this project. I immediately rolled my eyes (I'm in school and don't want to write essays in my free time LOL), but… I asked her what she would like me to discuss and she said, "Write about your success at co-parenting." I chuckled. I laughed out loud, actually, because "success" was a reach. If only she knew the amount of work it took for me and my oldest daughter's father to get to this space. Nevertheless, I agreed and I don't regret the decision.
Many of the achievements me and Jason–I'm going to call him Jason because "my child's father" will become annoying to write and more annoying to constantly read — have as parents can be attributed to our growth as a woman/man, and as teammates. At first, I had no idea how this topic of discussion could be a GEM for anyone, but the more I wrote, the more I realized that any kind of growth is a gift. Especially gifts that extend benefits to the people you love most; your children.
As much as I hate to admit it, the transition from "his boo thang" to "only the mother of his child" was a difficult one. Might I add: immaturity and being in your feelings is one hell of a mixture! Being a good parent is 50% safety, the values and knowledge you instill, and the positive behaviors you reinforce to foster good qualities in your child. The other 50% is your ability to be a role model—being what and who you want your child to mimic. As a young mom to my first child, much of my development as a parent was obtained through trial and error. Inevitably I was forced to change my outlook on so many things to ensure I was a positive reflection for her. It took years before Jason and I got co-parenting down packed. As simple as it sounds: communication was key; but let's be all the way honest– before we could communicate, we had some shit to get through.
Let me put it all on the table: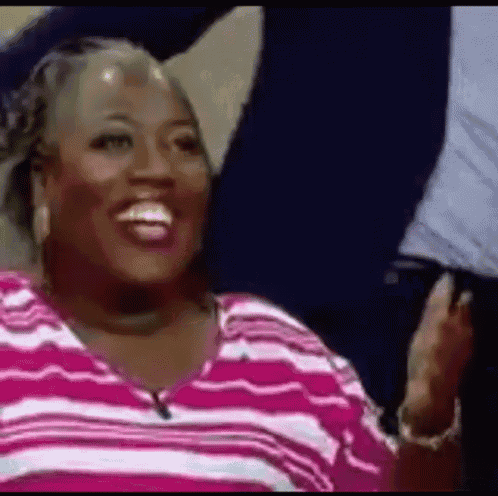 I am proud to say that I've done a complete 180 in personality, perspective, and expectations. The young Dominique allowed her feelings to get in the way of effective co-parenting. When I say I was immature I mean I should have been the fourth member. It was supposed to be Batman, Romeo, LDB……. and Dominique. Because LORD, I was childish!  I was the crazy baby mama, who didn't give two shits about who, when, where, or  how. Thank God for change!
Seriously.
Much of my reaction toward Jason was a result of my own expectations. I knew it was over between us, STILL, I had it set in my mind that we were going to be together again one day. When that didn't happen, I lowkey lost my cool. I remember Jason and I got into a heated argument. (Our arguments were intense. I'm all of 4'11, but I pack punch!) Out of anger, I told him our child wasn't his. MANNNNNNNNNNN that was some fucked up shit. If I was looking to hurt him, that was it. In efforts to bring him closer, I only broke his trust and he really ghosted me. He remained consistent in our daughter's life, of course, but he wanted no dealings with me. He believed nothing I said and questioned all of my intentions. We spent nearly a year communicating through our parents to make sure the needs of our daughter were met.
But did I stop there?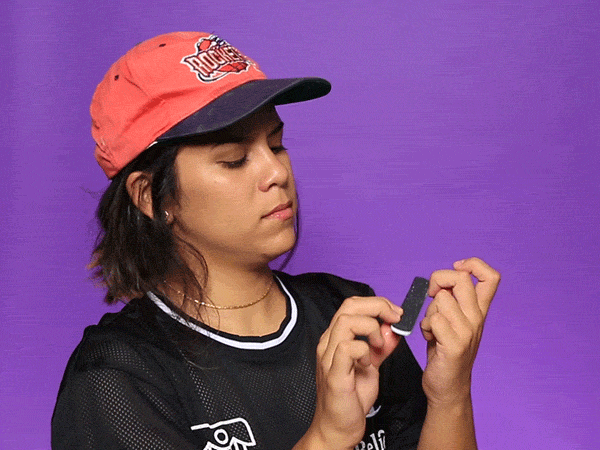 Of course, I didn't.
I kept pushing. Jah asked me why did I "push", and the only thing that came to my mind was "because fuck it". I was hurt. I wanted him to hurt too. Since I was cut off from communication with Jason, I figured I'd make my anger toward him more appropriate. He didn't want anything to do with me, so I made my issues "parenting issue". I decided because Jason didn't give me money when I asked for it, I was going to make the court system make him give me money when I asked for it. I filed for child support and patiently awaited a hearing.
The hearing came and Jason walked in the office with this I know this b***h didn't face. For all those who know him, we know that his angry glare–specifically the eyebrow area– has the power to spontaneously combust your soul, and I knew once we were outside of this meeting he would let me have it.
The meeting is being facilitated by a complete stranger and we're discussing both of our independent financial responsibilities and the responsibilities set for our child. Jason is somewhat going back and forth with the lady in charge—asking her to define what "taking care of a child" means. He didn't agree with the lady and wanted to take the case to court in his own defense. (Yall, Jason takes good care of our daughter. Do not ask me why I thought taking these precautions would be beneficial, but looking back it was the only ammunition I had.)
We left the meeting and the argument commenced.
Spewing disgust. Spewing dislike.
Then, he pulled out the big guns:
"Our daughter is going to be a big sister".
Me:
My feelings were CRUSHED. I couldn't and didn't want to deal with him at all. I blocked him in any way possible and I pulled one of his numbers by communicating with his parents about our daughter's needs. The idea of him growing his family without me was painful, and as much as we had ruined our ability to connect, co-parent ( shit, exist on the same planet) … I had hope that it would be our family growing.
I'm embarrassed of who I was to Jason. I'm more embarrassed of who I was to my daughter. Despite her age, she could always sense the disconnect between her father and I. She could tell when I was mad at him or if we had some sort of negative energy. Having countless arguments wasn't healthy for our daughter's mental and emotional health and we had to learn to put our differences aside for her.  In order for me to do what was right for my daughter, a conversation had to take place for me to let go of the hurt and pain Jason and I caused each other. I have and am still evolving. I have done a lot of self-searching, praying and clarity seeking from God. Open communication with Jason prevents me from reverting back to my "fuck it" days. Raising young women, who follow my every move, prevents me from reverting back to my "fuck it" days. Jason and I are literally friends now. Who would of thought! I love his parents, I support his efforts; and even when we disagree… we figure it out because it isn't about us.
Jason is currently in a serious relationship. His partner gets to experience the new and improved Dominique. Initially there was little interaction between us, but she has come around. My daughter met her before I did and couldn't stop talking about her.
"Who is this girl around my daughter?"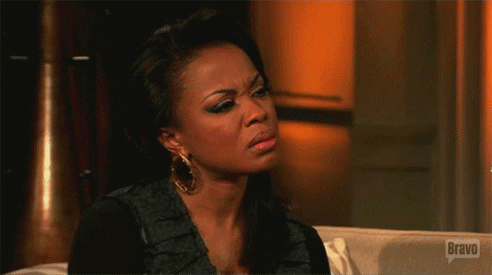 So being the mother (person) I am, I had to do my investigation and her vibes were good, she loved my daughter, and that's all that mattered. YALL, I'VE EVOLVED! I haven't grown to appease Jason. I don't fake my connection with his partner to sabotage it. My main interest, as a 32 year old woman, is that my daughter is placed in the most efficient position to be loved, groomed into a strong minded woman, and cared for. My healing looks good on me. It looks good on my family!
When both parents don't see eye to eye, there's a thin line between love and hate in co-parenting.  Our journey definitely wasn't a stroll through the park… with our stubborn asses. We've had our share of bad mouthing one another, but at the end of the day, we've learned that it's all about respect; for ourselves and each other. When it comes to things pertaining our daughter, we can agree to disagree because, ultimately,  it all boils down to what's best for her. Although he still gets on my last nerves, I wouldn't trade him as my "baby daddy".
To those struggling to find the balance within this black and white area, I encourage you to rid yourself of the hurt. Take the time you need to figure out your own shit. If there is a chance for you two as parents to redevelop a relationship, try it out healthily (i.e. Counseling, guidance, prayer), but if chances are depleted, you have to put your feelings aside for your kids. That's where the relationship matters most!
Take Care of Yourself,
Dominique R.