My mother has eight children. My siblings and I are all certain there are more of us somewhere in the world, but we have no idea who or where they are. I have absolutely nothing in common with my siblings besides the fact that we were born of the same woman, who inconveniently has been on drugs for more than 50% of her life. I can vaguely remember a time when all of my siblings and my mother resided within the same household. When she wasn't imprisoned, she wasn't around and my maternal grandmother carried the load of guardianship for us all. Initially, my grandmother attempted to care for us. I was a toddler. After some time—and my mother's complete disregard for anything related to protection and safety… let alone "safe sex"– the constant in-flow of babies became overwhelming for my grandmother. She entrusted the daughter of one of her longtime friend's to take care of me. This woman ultimately became my God-Mother. (Presently, I become frustrated with the concept of all of these adult figures with no intention to love and protect you, taking a role intended to be so important.)
"God-Mother" Ha!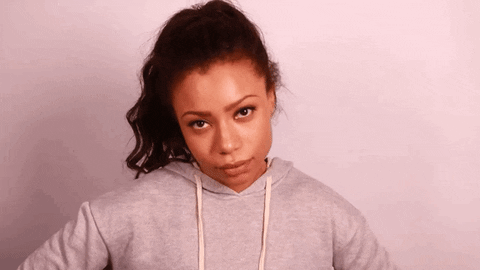 When I was around 3 or 4 years old, she began molesting me. This lasted about three or four years. I remember knowing this wasn't supposed to be happening to me, but also feeling helpless because I was a child who felt strangled by the idea of being abandoned again for objecting. Honestly, as broken as my family was, I was certain that 1) no one would side with me, and 2) where the fuck would I go? Anyway, the older I got the less it happened. Eventually I just stopped interacting with her and would see her occasionally.
While I lived with the "God-Mother", my siblings remained with my grandma. (Of course, my mom got her shit together for six or seven HOURS and we were returned to her but ended up being removed anyway.) She ran a shelter out of her home. My grandma was literally a saint, ya'll. She was nowhere near rich but used her own home to help other people of color get back on their feet after life slapped the shit out of 'me—ironically, life was slapping the shit out of all of us. Who were we helping? My siblings lived on one side of the house, and the homeless residents on the other. According to the Administration of Children's Services (known at that time as the Bureau of Child Welfare), the home wasn't safe for children to reside in. They busted in like COINTELPRO on the Black Panthers and removed all us from the home. I was 10 years old when we were placed in foster care. Kinship foster care placement, as my sister's paternal aunt so graciously took in a few of my siblings and me. For a while it was okay, and I finally got a glimpse of what stability looked like, but that was short lived. I eventually became their mother and had to do everything for them. She would leave for work in the morning and make us wait outside until it was time to leave for school. Sadness is literally like a train on your ass. No matter how fast you run. No matter how far from it you get, it will fucking catch up to you. There was never a time in which I assessed my situation and imagined it to be perfect, but if it wasn't painful, I was grateful. Nonetheless, the pain always came.
My aunt had an adult son. I was 12 years old, and I thought he was extremely handsome. I can't recall how it started or how he groomed me, but he began sexually abusing me too. He made sure not to vaginally penetrate me, so it was mostly oral and anal. There were times he would come to my room and I would pretend to be sleep so it wouldn't happen. For a long time, I blamed myself because I thought he was cute. Did I entice him? Did my "crushing" automatically warrant abuse? I hated my life. I hated the cards I was dealt, and I had no one. I started self-harming; hoping to take off the edge and, I think, subconsciously using my scars as S.O.S signs. I kept a diary and I didn't spare the details, hoping maybe his mom would see it and help me.
Searching for help, I told my biological mother, who was in jail at the time, and my older sister.  My sister blatantly admitted to not believing me—referencing me telling her I thought he was attractive. My mother decided to say something to his mother while she was in jail. I don't know what I expected her to do. I guess in her head, for once she was going to take a shot at protecting me. When discovered, my aunt was infuriated. She called us both in her room and interrogated us about the allegations. Of course, I said no. My abuser was literally sitting across from me! More infuriated, my aunt called my grandmother and told her I had been lying about the allegations and the next day, I was back to hiding under the covers, praying that if he thought I was asleep he would go away. His mother didn't pay closer attention to anything as if the situation didn't make her suspicious. It's like they all erased it from their minds. Again, the older I got the less it happened and by 8th grade, it stopped completely. I ended up running away after my darling aunt slapped me in my face because I didn't take the clothes out of the washing machine. My life was a slippery slope of displacement and teen promiscuity from that point on.
Everyone doesn't handle situations the same. I chose to handle my sexual abuse by numbing. Numbing to sexual experiences, closeness, and self-awareness. I felt worthless, I lacked self-love and was certain of one thing… If I could offer anything to anyone in this world—it was sex. I had my first child at 18 years old. Although that was an entirely different journey, the one thing I knew was she would never go through the heartache and pain I endured as a child.
Of course, being abused had a huge impact on my life, but it also shaped me into the mother I am. My daughter is truly a gift that gave me purpose. I've tried hard to be the best mother I could be, which for me means doing better than what I was given. I was very overprotective when my daughter was younger. I must remind myself every day that my trauma isn't hers, my narrative isn't hers and although I must remain cautious… I must allow her to live her life as a happy, supported and safe little girl. The weird thing about self-worth is that its ugly side can sneak up on you and convince you that you're not enough or you're still in the fucked-up position you came from.  I often question where I'd be if I was extended the guardianship I deserved. I question my parenting and my own abilities. Because of my experiences, this self-doubt has been hard to manage and I'm unsure if it ever truly goes away. However, the beautiful thing about motherhood is the hope and faith your children have in you. Like, where does it come from??  There are times when I'll have conversations with my daughter and I'm like, "Girl, you ain't doing that bad!"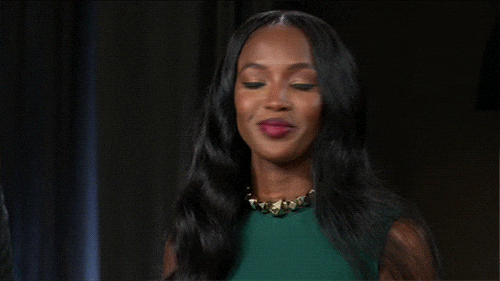 I've seen the route people with narratives similar to mine have taken [see: my siblings] and I'm extremely grateful for my proven ability to persevere. I am a woman, with purpose and strength. I am responsible for protection and love of my husband and child—and I'm doing well! I create safe spaces and believe my daughter when she tells me things. I support her education. I support her talents. I cradle and nurture her insecurities. I'm literally more than I ever thought I could be.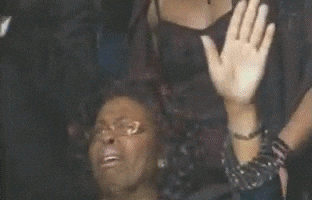 Ladies (and Gentlemen), remember that this shit doesn't happen overnight. You don't just wake up and you're a healed, happy, "un-broken" individual. I'm invested in telling my story because we are normal. We are okay, and if we aren't yet… we will be. It took a while for me to get here. I still have tons of self-work to do. I'm just happy I'm able to continue pushing through. 
"It takes time and patience, but recovery from sexual abuse is possible",
Lanette H.