If Millenials know anything… we know  struggle! While prior generations shame us for being "entitled", "spoiled" and "having it easy", I'm sure we see it differently! Haunted by competitive job a market, a rat race for degrees with hopes of poppin' salaries, insane student loan debt and overpriced assets, this shit is anything but EASY. As we exit Early Adulthood and step into–what we assume to be–our time to be focused, have it figured out and ensure our coin; we find ourselves stuck anywhere between living pay check to pay check, living beyond our means, barely living (cause we're afraid of being poor) or joining every sou-sou, pyramid scheme, or "start your own business with $100 dollars and a checking account" opportunity we can find in hopes of securing the bag.
As I ate my filet mignon and sautéed broccoli out of my 'fine china', which was prepared by my personal chef…
(see pic below)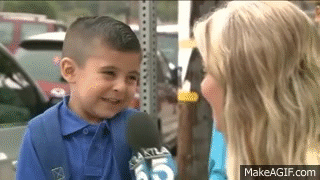 I sobbed, but then I remembered…
WHY STAY BROKE? I GOT RESOURCESSS AND I WANNA SHARE EM WITH LE  CULTURE!!!
PEEP THIS GEM FROM MY FRIEND:
DR. TRAVIS DAVIS
"I attended Virginia State University in Petersburg, Virginia on a football scholarship. I obtained his Bachelor of Science in Computer Engineering, with a minor in Business. After graduating, I worked in corporate America for two years as an IT Project Manager for the federal government. Once I realized I was working too hard for someone else, I created my second company, MalMar™ in 2012. In just three short years, I brought in well over $1 million dollars. Beginning to truly realize my potential, I started creating a portfolio of wealth that would include Real Estate, FOREX Trading, Crypto Currency and business acquisition." (My Story, Travis Davis)
Now ya'll know when I give you GEMS I don't sugarcoat or gas tings up. I also don't personally provide GEMS I'm not familiar with (My own financial GEMS accompany 'the possibility of parole'. Stay farrrrrr away from me!)  But my friend, this man, is the truth; and he possesses both knowledge and personal experience when it comes to making, flipping and securing a [legal] coin. Don't believe me? Listen for yourself. Once you're a believer… visit his site at www.officialtravisdavis.com. Seek consult, book him as a trainer, keynote speaker, coach or panelist. Either way, get this GEM!
You're Welcome!