The New Year is approaching and we know what time it is. It's the 'New Year, New Me' flow. It's –you're gonna save more money, you're gonna see your family more, you're gonna lead a healthier life– resolution time; and if any one believes you… Jah believes you, hunny.
I rarely make New Year Resolutions for myself because… I be lying and why do my self-esteem like that? What I have decided to do for the New Year and beyond is love on myself with people who love on me back. My point is, I love Target and no one's taking that away from me. Ever. So this article isn't to preach to you about buying Black and nowhere else. This is to tell you to go where you are loved, understood, and considered. Those three words lowkey made me want to preach about relationships but remind me to do that next month. I have an agenda here: Go where you are loved, understood and considered. I literally just spent ten minutes, staring at the ceiling, biting my thumb, trying to figure out a cute acronym or phrase for treating ourselves with products directly designed for us and our needs.
And finally, I got one:
"BLACK TINGS FOR BLACK QUEENS/KINGS!"
*changes article title*
Lovelies, I have derived a list of 5 black owned businesses. Not just any old businesses, but businesses that are owned by my friends! My friends are delivering gifts to the culture with intensity and drive– just like them Three Kings who traveled outrageously deep to take Frankincense and Myrrh to that outside ass baby shower. Top echelon kinda delivery! I personally only deal with businesses whose love shines through the service and the products. Check them out and when you cop something, don't say I didn't tell you so!
[Disclaimer: These products were made for everyone, regardless of race. EYE just love Black people…]
Owner, Ashley J., gave birth to Soul Bliss after a long journey of curating and experimenting with natural products that combated the health issues she was experiencing. Her holistic approach to self-care and health was largely influenced by the ailments observed within her family. Refusing to let, all of the illness that plague or society, take her, Soul Bliss evolved.
Ranging from skin care products to teas that directly nourish the mind, body and soul—Ashley sharing her Gems with you as she encourages all to live a life consistently practicing total self care.
"I created these products by hand because I want you to feel what I feel, and what better way to do that then to share what I made…..with you? I want your Soul to feel Bliss…to feel me."

Visit SoulBliss and cop some tings. Use my code BLISSFULGEMS for the hook upppppp!

Chic By Choice was created by Melissa Atkinson & Shanelle Thompson in November 2013. 'Mel & Nelly' kicked in the door with their line of handbags and accessories! Led by the belief that we all choose how we want to be perceived by the world around us, the dynamic duo sought to break gender role expectations with their soft and hard aesthetics. All pieces are designed and handmade by Mel & Nelly as they inspire their consumers to "Make an Impression Worth Talking About".
I always brag about being their first customer. (I'm going  to brag today too. Ha!) Back in January 2014, I was super extra and wanted a gray snake skin and orange bag. They had just launched their new merchandise and here I come asking for something unmade. Mel & Nelly hooked me up though. They're considerate, caring, creative and have a keen eye for detail. If your looking for an accessory, bag or clutch strictly for you… try your luck and inquire about a custom product. They might just hook you up too! Since we're in the spirit of For Us By Us and rejecting what is simply offered to us with no consideration, and creating our own–because we know sometimes product just are not catered to our textures, shades, and needs in general. Let's take a moment and big up Lovengood Lips. The rave about Fenty should tell you how fed up we are with settling. When it comes to mainstream products, either we deal or we figure it out; and thank God for my sis, Mary Martin. The Founder & C.E.O of Lovengood Lips.
Not only has Mary created "lip love" that doesn't fade us out, doesn't dry us out, doesn't dry our pockets…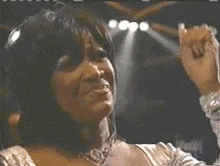 She has also collaborated with other community organizations to grow the #Lipswithapurpose Movement in which a portion of the proceeds are donated to support and give back to young women within our own communities. You can even refer an organization that you think needs support. Listennnnn… the cause is BOMB, and the quality of the lipstick is BOMBER!
Use the code NEW YEARS for 15% off a purchase of $20 or more! Blessingssss!

I would like to take a moment to bring Mr. Edward "Ed" Oliver to your attention. You'd never believe that before he invented his own Beard Butter… his face was bikini line– on the day I know I'm giving up the goods– bald.
(yes, like your's currently is…)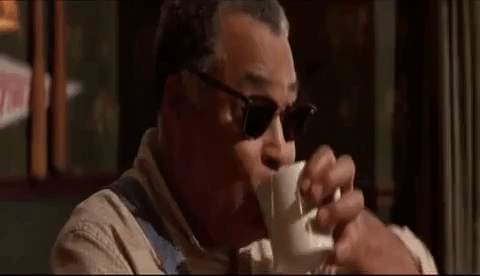 I came up with this butter for myself. I never planned to actually sell it. I was just using it because I wanted my beard to look good. After trying other products and realizing they didn't cater to me or my hair, I came up with my own formula with the help of my mother, Domonique Williams. I started making it in May of 2014 and over time my beard began to look healthier, grow fuller and just evolved to what it is today.
E.B.O Beard Butter and Beard Wash gets the job done!  Not only does it keep facial hair moisturized, which promotes growth, but it softens your beard, gives it shine and beautiful smells. Yasss Kings, get some butter and come for your beau's tresses with your healthy beard!
E.B.O Beard Butter is 100% natural and every jar is  handmade by Ed. Its goal is to give men the quality facial hair they're looking for. It helps bring customers a boost of confidence and a sense of security as well.  Go put your orders in. Tell Ed Jah sent you!

CARRiE PENNiE is a contemporary clothing line for the kiddies, designed by, my soror, Tiffany "T.C." Behlin. Ya'll…. her line-name is "S.W.A.G" so you already know what level of style her line is serving. A mix between urban and contemporary, CARRiE PENNiE is hip and modern with a cartoon spin customized to appeal to your child's favorite character. Tell me where you've seen clothing with cartoon characters on them that didn't look like the one-colored, pleather sneakers from Payless.
I'll wait… 
I've been contemplating having kids for the past four years just so I can cop him/her a sweater. Each garment is hand dyed, sewn and crafted with SWAG. Tiff done extended some love to you all so enter "CULTURE&SWAG" in the subject line here or email carriepennie@gmail.com for 10% off! Get involved!
After your purchase, let me know how'd you like the products in the comments below! Leave information about your own businesses below as well. Support or Die 2018!
Love Ya'll,
Jah
Featured Photo: debonairpanda.BlogSpot.com